PRODUCTS, KNOWLEDGE-BASE AND FAQs ENGINE
Order Total Points and View
Admin Setting
To enable the 'Order Total Points' setting first you have to click on the checkbox to enable the setting and then set the points within the order amount range and the last click on the 'Save Changes' button to save the settings.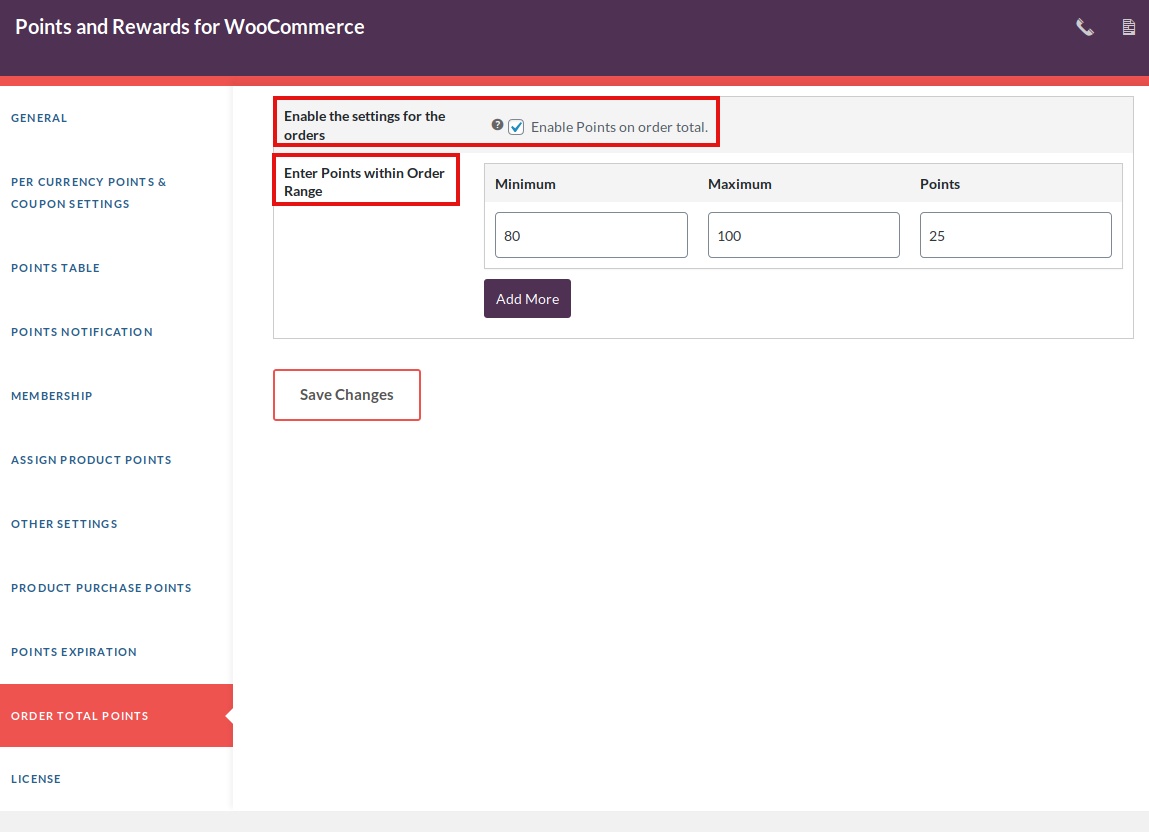 Customer Menu
After successfully completed the order, your customers will get the points according to the order range and they can view their points from the My Account page.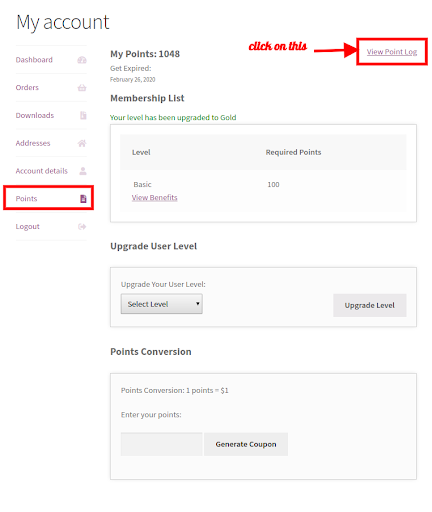 To view the detailed description of the points go to the My Account > Points Tab > and then click on the ViewPoints Log link, here you can see the detailed description of points.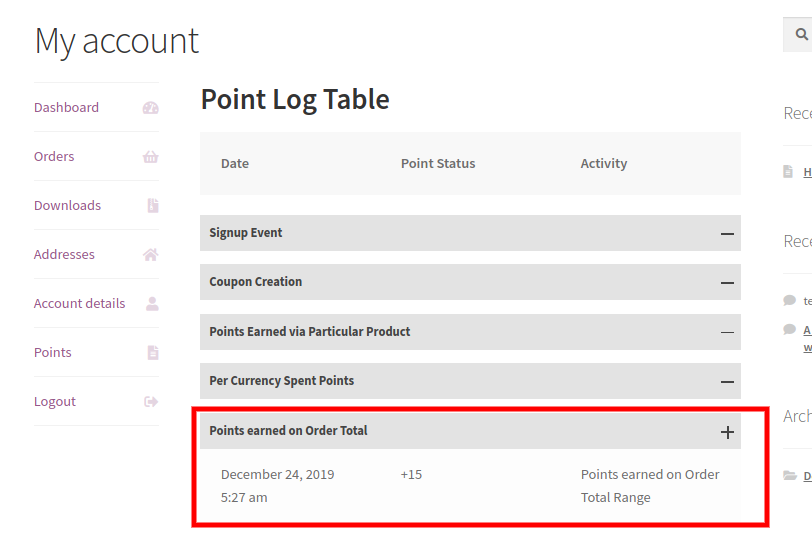 12.

User Notification Addon